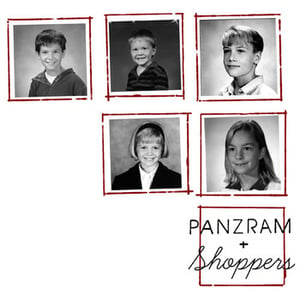 $

5.00
All FEEBLE MINDS releases are available in our new webstore as well as a wide variety of distributed items.
http://feebleminds.storenvy.com/
FM-04: Southern Florida and Upstate New York collide in a varied snapshot of modern day East Coast noise punk. Ft. Myers, Florida's PANZRAM display their unique take on early ABC-No-Rio-era NYHC with two new dissonant, pummeling anthems. Backed with the blown-out pop stylings of Syracuse, NY's SHOPPERS whose musical reference call out to early no-wave, riot grrl and post-punk. A match made in heaven. This is a split release with IFB Records.