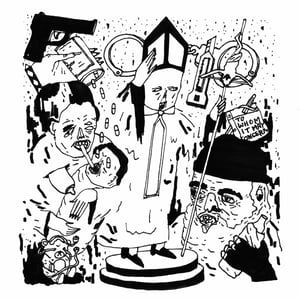 $

5.00
All FEEBLE MINDS releases are available in our new webstore as well as a wide variety of distributed items.
http://feebleminds.storenvy.com/
FM-10: No rest for the wicked, here's the sophomore effort from these Buffalo bad boys. Another batch of outsider hardcore, musical complaints and grievances, this time with a wider scope of influence. A bit darker, a bit dirtier, an unquestionable progression from the first 7" but just as stupid and fucked up. This is a split release with Ut and Feral Kid Records.